How To Choose The Right Manufacturer For Your CNC Wood Router Machine?
Posted by Admin on November, 13, 2019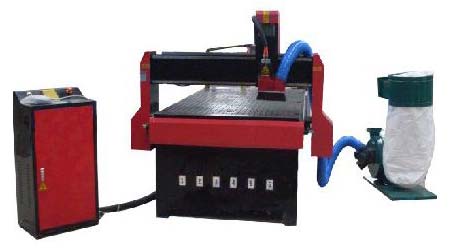 Numerous companies make numerous models of CNC wood router machine that you can pick and choose from, but how do you pick the right one? There is plenty that you would want to consider, including the recommendations from others, the reputation of the company, models available, and so much more. Here are a few more things that will help you to choose the ideal company to get all of your devices from.

Tips for Choosing a Company
If you are looking for a CNC wood router machine manufacturer, there are plenty of reputed ones who can offer quality products at competitive rates. Some of the tips that you can use to help you make a choice includes:
• Reputation – You should make sure that you are considering the reputation of the company before you purchase anything from anyone. You should look at the reviews online and see what previous customers are saying about the devices as well as the service that they got.
• Recommendations – Another factor to think about are the recommendations that you can ask for from your family and friends and work colleagues. They can let you know what their experience was and which company they would purchase their items from.
• Price – You also need to consider the prices that they are offering, especially if you have to buy more than one device. This is critical, so go ahead and ask for a few estimates for the CNC wood router machine you want to buy so that you can find the right price to fit your budget.
• Models – Another thing that one must think about is the model that you are interested in and if it is available or not from the company. Also, make sure that they are showing you other models that are similar and that you make a choice about what you want to buy.
• Customer service – Also, consider the customer service that you are going to get from the company and when they would be available. You also want to think about how you would be able to get in contact with them like over email, chat, or even on the phone.
• Warranty And Maintenance – Think about the maintenance as well as the warranty that you are going to get for the device. This is important since you want to make sure that they will give you a long enough warranty and that they can handle all of the maintenance that is required.

Always take all of these factors into consideration when you are thinking about which company you are going to buy your devices from.
You must be buying from the right CNC wood router machine manufacturer, and that means you need to think about a lot of things. You should think about the customer service and how you can access them along with the maintenance and warranty that the company is offering. Also, think about the prices that they would be charging along with what models they have and the availability of those models based on your needs.
This entry was posted on November, 13, 2019 at 12 : 50 pm and is filed under CNC Router. You can follow any responses to this entry through the RSS 2.0 feed. You can leave a response from your own site.