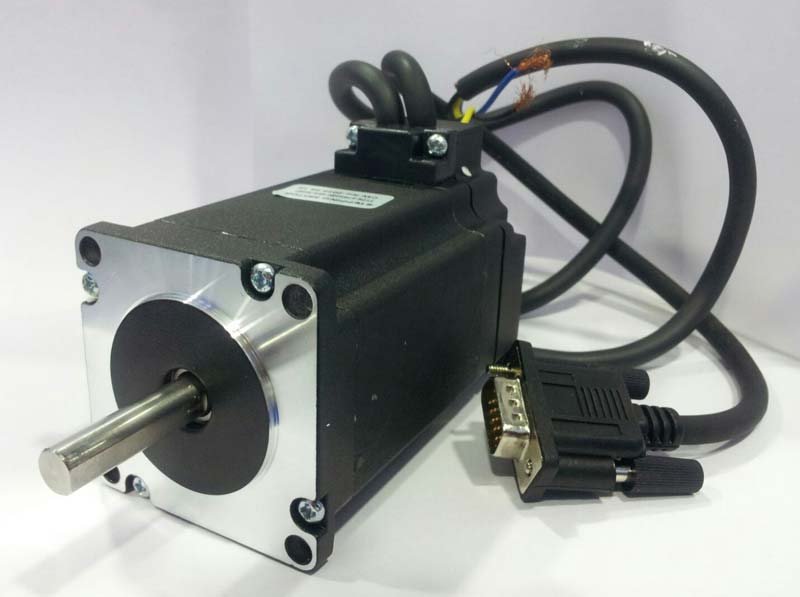 A close loop stepper motor is a mechanical device that uses the advantage of the stepper and servo motor technology. These motors do not produce any harsh noise and have less resonance in comparison to the stepper motors. These are energy efficient and take quite less settling time by giving a superior performance. They run at a high speed with a high tolerance for the load.
A closed loop stepper motor is the latest invention in a motion control industry. It is well-known for its speed, power consumption, accuracy, and efficiency. It is apt for using with belt drive mechanism. The motor comprises of stepper motors, drivers, and interface wires. The best part of the motor is that it maintains its structure and position even during the high load situations. It comes with a built in controller or pulse input that lowers the heat emerging out of the motor by using an advanced technology. It comes with two types of input AC or DC. Another feature is that it has electromagnetic brakes, which are immune to corrosion and have a long service life.
The motors are easily available at hardware stores or can be purchased online also as many online portals are selling steeper motors, especially the closed loop one at discounted price with the added facility of delivery at the doorstep.
The attributes of a top-notch closed loop stepper motor are as follows-
Rigid structure
Seamless finish
Efficient functioning
Superior Performance
Durability
Trouble-free usage
Easy maintenance
Long working life
The manufacturers of closed loop stepper motor should adopt the following business practices in order to gain a competitive edge in the market-
They should make use of the top-notch grade components and technologically advanced machines for the production of these motors.
They should be backed by a team of dexterous professionals, which is highly proficient in engineering a matchless product quality
These manufacturers should thoroughly adhere to the standards and norms laid down by the industry.
They should have enough capacity to suffice the bulk and urgent requirements of their clients on a timely basis.
The producers of closed loop stepper motor should be well-equipped with a widespread marketing and distribution network. This enables them to meet the requirements of geographically distributed clients.
They should offer these motors at a cost-effective rate, to penetrate a large client base.
Thus, we can conclude that the closed loop stepper motors are highly embraced by the market for the virtue of high efficiency and reliability.