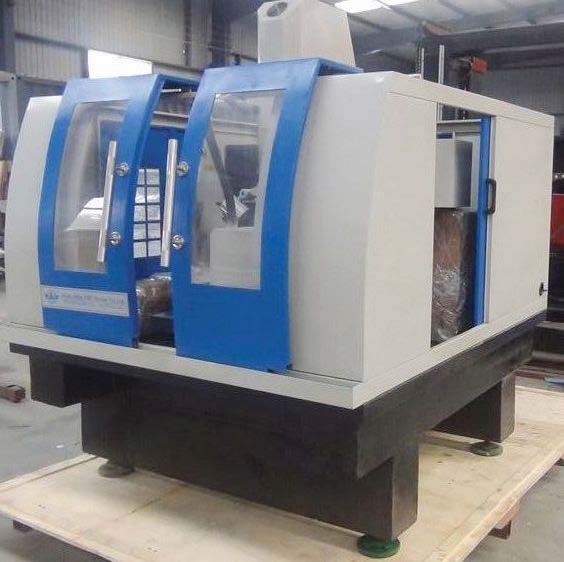 The full form of CNC is computer numerical controlled machine. This technique involves controlling the operations and functions of a machine by the programmed commands directed by a computer. Numerous aspects like the cut, shape, depth, and speed of the machine are managed by the computer program.
A brief about CNC milling machine
The machine is quite similar to drilling and cutting machine and can perform many operations which can be done with cutting and drilling machines. It has a rotational cylindrical cutting tool, which is moved along the multiple axes. The cutter helps to achieve different types of shapes, slots, and holes. Another feature is that the workpiece can be moved in different directions around the cutter of the milling tool.
The blade of the tools is marked with letters like X, Y and Z. The X and Y denote the horizontal movement of the workpiece. The Z denotes the vertical, upward, and downward movement of the machine. Most of the machines offer around 3 to 5 axes. The machines which are designed with the advanced features come with a CAM program, which gives an extremely high performance because of the advanced complex geometries fixed in the machine. With the help of CNC milling machines, different types of shapes can be produced, which is impossible to create using elementary machines. In terms of pricing, the machine is quite affordable. The machine is apt for prototyping, production of complex parts, and for the creation of precision components.
The machine is used in the production of everyday parts like cars, aeroplanes, cell phones, toys, a mould for tools and components of various machines.
To achieve a high pedestal in their domain, the CNC milling machine exporters should take into account the following crucial attributes:
The exporters should procure the machines from top-notch manufacturers in the industry.
They should ensure that the machines hold long functional value with smooth functioning and robust structure.
Proper machine tools must be chosen for different material in order to obviate possible glitches.
A team of adept professionals should be employed who undertake the whole process including packaging to installing the machine for the convenience of the client.
Prices should be cost-effective in order to expand the export.
Exporters should provide lifetime maintenance services in order to attain long term clientele.
Thus, to give a candid statement, we can state that CNC milling machine exporters have cemented their position as eminent exporters who have excelled rapidly in the export domain by delivering extensive products and creating a list of long term clients.